19th Amendment 90th Anniversary Celebrated
19th Amendment 90th Anniversary Celebrated – The 19th Amendment gives the right of suffrage to both men and women in the United States and is seen as one of the major landmarks of the equal rights protection and exercise for the citizens of the United States.
The 19th Amendment reads, "The right of citizens of the United States to vote shall not be denied or abridged by the United States or by any State on account of sex. Congress shall have power to enforce this article by appropriate legislation."
Before the 19th Amendment was ratified the quest for the right of women to vote had expanded more than a century. Women in thousands organized, agitate and march in order to get the voting right they so deserve.
On this date as well, way back in 1920 a single vote from a man officially made the 19th amendment official. It was Harry T. Burn, a lawyer and later a banker, who changed his vote to approve the amendment after the Tennessee General Assembly suffrage amendment vote came up a 48-48 tie.
What made Burn changed his mind and vote in favor of the 19th Amendment? It was his mother's letter which said, "I have been watching to see how you stood, but have not noticed anything yet. Don't forget to be a good boy."
Today, the 19th Amendment had gone a long way and women do not only vote but they get elected in office. Hilary Clinton had been a senator and she won by a large margin.
The United States had seen the importance of women in nation building. There had been three female justices on the Supreme Court including Elena Kagan. Speaker Nancy Pelosi became the first woman to lead the House of Representatives. And for 10 of the past 14 years America's secretary of state had been a woman, including Madeleine Albright, Condoleezza Rice, and Hillary Rodham Clinton all serving as the country's chief diplomat.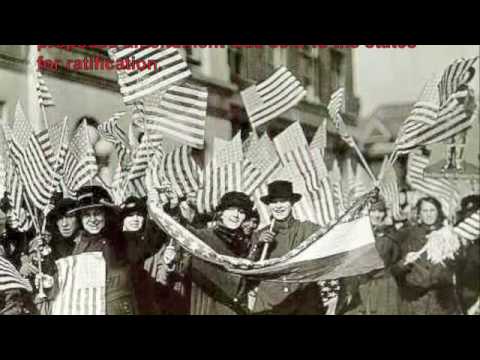 Happy birthday to the 19th Amendment and this day is indeed a day not only for the women of the United States but for the women of the world.
To receive updates from WWNN.co.uk directly to your e-mail, you can subscribe to us for free by
entering your e-mail address here
and confirming your subscription by clicking the link that will be sent to your e-mail address.
Topics: gender equality, Human Rights, US amendments, Women's rights