Black Rock Shooter OVA Finally Released
The 50-minute Original Video Animation (OVA), Black Rock Shooter had just been released, Saturday July 24. The OVA is based on the song "Black Rock Shooter" by Supercell, a Japanese 11-member music group led by composer and lyricist Ryo which formed in 2007 as a d?jin music group.
The Black Rock Shooter OVA will feature illustrations by Huke. The project is a collaboration of Ryo and Huke and supervised by Yutaka Yamamoto together with his animation studio Ordet.
Prior to this release a pilot edition of the anime was released on DVD and Blu-ray disc on September 30, 2009. More footage of the anime was then shown at Anime Expo on July 4, 2010.
The Black Rock Shooter DVD release will have subtitles in seven languages. Hobby Japan bundled the new DVD release with their September issue on July 24. A free Black?Rock Shooter DVD will be released with Megami Magazine on July 30 and then the Montly Animedia magazine will follow on August 10.
The Wonder Festival 2010 Summer held today just featured the full screening of the entire will host not only a screening of the entire Black?Rock Shooter anime. Tons of fans also participated in the live discussion with the production staff.
Here is a preview of Black Rock Shooter uploaded in YouTube.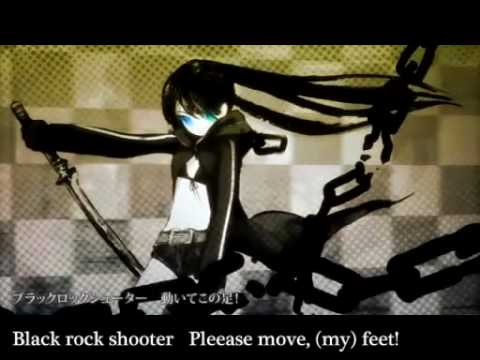 To receive updates from WWNN.co.uk directly to your e-mail, you can subscribe to us for free by
entering your e-mail address here
and confirming your subscription by clicking the link that will be sent to your e-mail address.
Topics: Anime, Black Rock Shooter, Japan, OVA, Supercell, YouTube
Latest Headlines
In The News
Two great fighters are expected to
Following the decline in sales for
The NFL Super Bowl is one
Super Bowl XLV has been the
The recently concluded NFC championship which