Boxer-Fiorina Debate (VIDEO)
Boxer-Fiorina Debate (VIDEO) – Two senatorial candidates in California had agreed to do a face off on live television over hot issues like immigration, gay rights, abortion, partisanship, and climate change among others. The debate was hotly contested and so will be the senate seat come the November mid-term elections.
The debate which fitted U.S. Senator Barbara Boxer (D-California) against her Republican opponent, Carly Fiorina was seen live via KGTV Channel 10 News 7:00pm September 1. Both of these candidates call for job creation but offer conflicting strategies on how to boost the economy.
Fiorina supports tax cuts for corporations to create new jobs, while Boxer concentrates on tax incentives for small businesses as well as stimulus inevestments in infrastructure and sustainable industries to put Americans back to work.
Here are parts of the Senate Candidates Face Off: Boxer, Fiorina Debate vIDEO:
Boxer and Fiorina Debate on Immigration: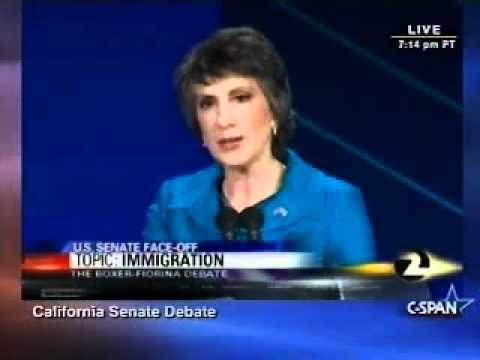 Boxer and Fiorina Debate on Gay Rights. Fiorina is against same-sex marriage but she supports civil unions for same-sex couples. Fiorina is also in favor of the repeal of the Don't Ask, Don't Tell. Meanwhile, Boxer is for gay marriage.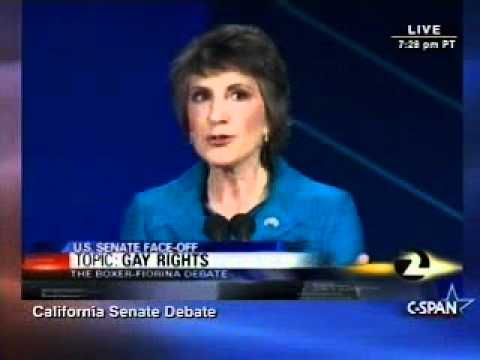 Boxer and Fiorina Debate on Climate Change. The issue centered on the candidates position on Proposition 23, "a measure that would roll back climate change legislation in California until the state's unemployment rate stays at or below 5.5 percent for a year." Fiorina had no position yet while Boxer is against it.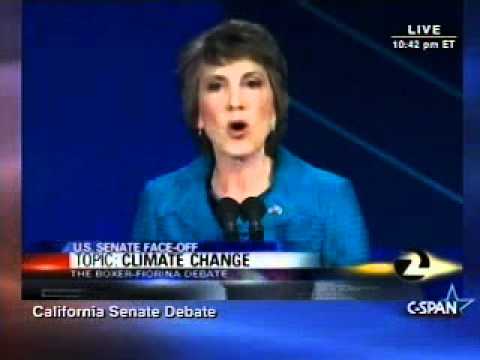 To receive updates from WWNN.co.uk directly to your e-mail, you can subscribe to us for free by
entering your e-mail address here
and confirming your subscription by clicking the link that will be sent to your e-mail address.
Topics: California, debates, US elections