Charice Pempengco Talks About Glee Season 2
Charice Pempengco Video Interview at ET Canada –  Glee Season 2 will be airing on September 21, 2010 over Fox. Charice will be playing a foreign exchange student who will rival Rachel. Charice talks about her starring role in Glee Season 2 and about her career in an interview with ET Canada.
Charice will also be seen on the very first episode of Glee Season 2 entitled, "Audition" I am sure many of her fans around the world would be delighted to see Charice Pempengco on Glee.
Charice said that this would be a new challenge in her life. Charice had been one of the greatest singers not only in the Philippines but around the world. She performs at post-Oscars, on Ellen Degeneres Show, on Oprah and on various other shows of international quality.
Charice Pempengco's interview with Entertainment Today Canada lasted for more than 10 minutes and on this interview Charice said that he looks forward to a future collaboration with Beyonce or Lady Gaga.
Here is the interview of Charice Pempengco on ET Canada as she talks about Glee, her career and her music.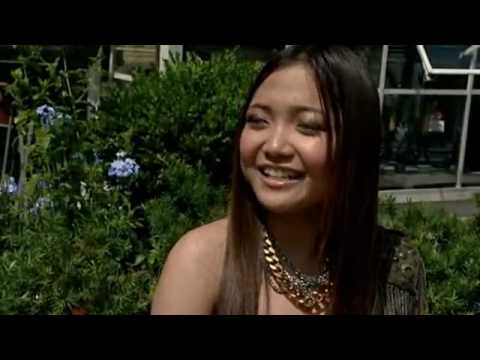 To receive updates from WWNN.co.uk directly to your e-mail, you can subscribe to us for free by
entering your e-mail address here
and confirming your subscription by clicking the link that will be sent to your e-mail address.
Topics: Charice Pempengco, ET Canada, FOX, Glee Season 2, music, news
Latest Headlines
In The News
Two great fighters are expected to
Following the decline in sales for
The NFL Super Bowl is one
Super Bowl XLV has been the
The recently concluded NFC championship which