China UFO Investigation to be Completed
China UFO Still Unexplained – AN investigation team composed of Chinese police and aviations officials are already conducting an investigation over the China UFO that had disrupted the air traffic over east China, July 7.
There had been speculations that the China UFO seen over Xiaoshan Airport in China's eastern province of Hangzhou is just a private plane. However, those who have seen the UFO and also photos of the China UFO wants to hear more about it.
Aviation experts are expected to release their verdict and conclusion over the China UFO within the week however, there are fears that China would seclude the results and keep it for themselves.
"No conclusion has yet been drawn," said Wang Jian, head of air traffic control with Zhejiang branch of the Civil Aviation Administration of China, told Xinhua Friday.
The China UFO was first sighted over Xiaoshan Airport in the provincial capital of Hangzhou and the airport decided to close the airport operations at about 9:00am as the aircraft disrupted the air traffic. Normal operations of the airport resumed an hour later.
In another source through a China Daily says that Chinese authorities already know what the said China UFO is however they said that the information is confidential because "there was a military connection."
Here are more photos of the said China UFO as captured by those who have seen it.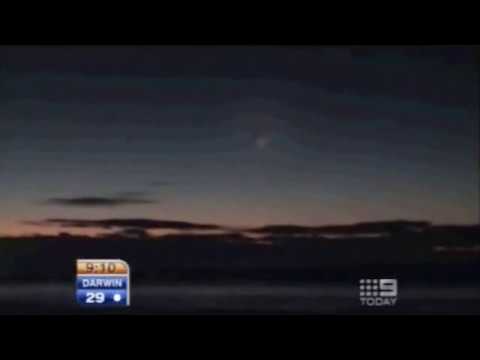 To receive updates from WWNN.co.uk directly to your e-mail, you can subscribe to us for free by
entering your e-mail address here
and confirming your subscription by clicking the link that will be sent to your e-mail address.
Topics: alien life, China, Chinese airport, Extraterrestrial, ufo