Farewell Harold Dow – Veteran CBS News correspondent and investigative reporter Harold Dow passed away Saturday Morning. Dow was 62 years old. The immediate cause of his demise was not immediately released.
Harold Dow was a five-time Emmy Awards winner. His best work which made him popular was with the show 48 hours. In this show he had contributed great content since the program started in January 1988. Dow also contributed to the e critically acclaimed 1986 documentary, 48 Hours on Crack Street, which led to the creation of the weekly news magazine.
Here is the official statement of CBS News and Sports President Sean McManus regarding the passing away of Harold Dow.
"CBS News is deeply saddened by this sudden loss. The CBS News family has lost one of its oldest and most talented members, whose absence will be felt by many and whose on-air presence and reporting skills touched nearly all of our broadcasts. We extend our deepest condolences to his wife Kathy and their children Joelle, Danica and David."
Harold Dow will indeed be missed. Besides winning five Emmy Awards, he was also given a Peabody Award for his 48 Hours report on runaways and a Robert F. Kennedy Award for a report on public housing. Dow had also been recognized by the National Association of Black Journalists for his report about civil rights activist Medgar Evers, which was featured in a CBS News special about the inauguration of President Barack Obama.
Watch the video below as Harold Dow connects Medgar Evers' legacy to President Obama's path to the White House.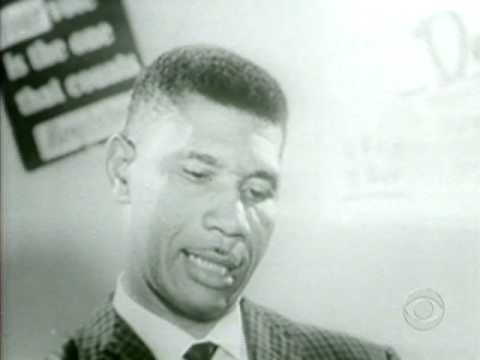 To receive updates from WWNN.co.uk directly to your e-mail, you can subscribe to us for free by
entering your e-mail address here
and confirming your subscription by clicking the link that will be sent to your e-mail address.
Latest Headlines
In The News
Two great fighters are expected to
Following the decline in sales for
The NFL Super Bowl is one
Super Bowl XLV has been the
The recently concluded NFC championship which