Farewell to LFO's Rich Cronin
Farewell to LFO's Rich Cronin – Rich Cronin, lead singer of the '90s boy band LFO succumbs to leukemia. Cronin was only 35.
"I am truly thankful for the success I had. And if it happens again, that'd be really nice. I'm just that same guy writing pop songs to make people happy. And I still only like girls in Abercrombie & Fitch," said Cronin in 2006 in an interview with EW.
Rich Cronin wrote LFO's hit song "Summer Gils" in 1999.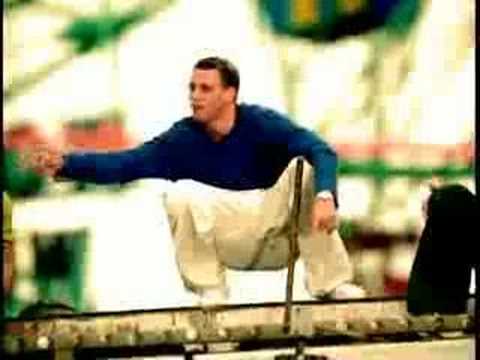 He had endured a lengthy battle with leukemia and on September 8, the sickness defeated him. Cronin was first diagnosed with acute myelogenous leukemia in March of 2005, after suffering from constant headaches. Initial treatment was successful and in January of 2006 he went into remission. He even developed his own foundation called the Rich Cronin Hope Foundation with a goal of raising awareness of the disease as well as hoping to promote blood donation and encourage people to donate bone marrow.
Our condolences to the family and friends of LFO's Rich Cronin!
To receive updates from WWNN.co.uk directly to your e-mail, you can subscribe to us for free by
entering your e-mail address here
and confirming your subscription by clicking the link that will be sent to your e-mail address.
Latest Headlines
In The News
Two great fighters are expected to
Following the decline in sales for
The NFL Super Bowl is one
Super Bowl XLV has been the
The recently concluded NFC championship which