FIBA World Championship 2010 Update: Team USA Defeats Angola 121-66
FIBA World Championship 2010 Update: Team USA Defeats Angola 121-66 – The USA demolished their opponent in the FIBA World Championship 2010 Eight-Finals yesterday when they left the hardcourt by a lead margin of 55 points. The Angolans cannot stop the rampage and spirit of Team USA who is hungry to win their first ever FIBA World Championship since 1990.
The USA team showed some good moves this time but not to belittle them because the matchup was really a mismatch. Chauncey Billups played shooting guard despite being a natural point guard in the NBA, contributing 19 points. Kevin Durant, who has been their most consistent player, had 17 points. Eric Gordon and Rudy Gay also added 17 points apiece, providing balanced offense for the US squad.
Games today, Tuesday September 7 will be between Lithuania and China at 18:00 GMT +3 and Argentina vs Brazil at 21:00 GMT +3. The winners today will complete the Quarter finals for the FIBA World Championship 2010 which is currently composed of Serbia, Spain, Slovenia, Turkey, USA and Russia.
"We played against a great team, great players, great coach, great organization. It was a very strong team for us and we could have done a little bit better but my players tried their best," said Angola coach Luis Magalhaes.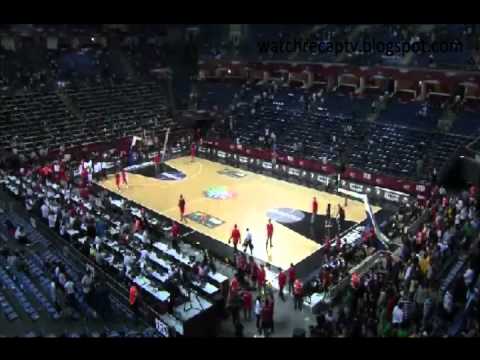 The Quarterfinals begins Wednesday, September 8 with Serbia vs Spain and Slovenia vs Turkey. The United States will face Russia in the Quarterfinals on September 9, Thursday at 18:00 +3 GMT.
The FIBA World Championship 2010 games can be viewed live on Solar , Basketball TV, and FIBA TV.
To receive updates from WWNN.co.uk directly to your e-mail, you can subscribe to us for free by
entering your e-mail address here
and confirming your subscription by clicking the link that will be sent to your e-mail address.
Topics: Angola, FIBA 2010, FIBA World Championship, USA