Google Doodle Celebrates Buckyball's 25th Anniversary
Google Doodle Celebrates Buckyball's 25th Anniversary – Wondering what the ball-shaped figure in your Google homepage is? Well it is called a buckyball or the Buckminsterfullerene C60. C60 is a form of Carbon and was discovered in 1985 by Harold Kroto of the University of Sussex), James R. Heath, Sean O'Brien, Robert Curl and Richard Smalley, from Rice University, discovered C60, and shortly thereafter they also discovered the fullerenes.
However Icosahedral C60H60 with the same possible topological structure was already mentioned in 1965 and the existence of C60 was predicted by a scientist in Toyohashi University of Technology in 1970, Eiji Osawa. Osawa noticed that the structure of a corannulene molecule was a subset of a soccer-ball shape. His hypothesis and discovery was published in a Japanese magazine but never became known since it did not reach Europe and the Americas. Technically it was Eiji Osawa who discovered buckyball and it is in existence for 30 years.
Another scientist by the name of R. W.Henson from the Atomic Energy Research Establishment in the United States in 1970 also made observations and even made a model of the C60. However, since the evidences supporting this new form of carbon was very weak, his theory was not accepted. His results were never published but in 199 it was acknowledged as a fact.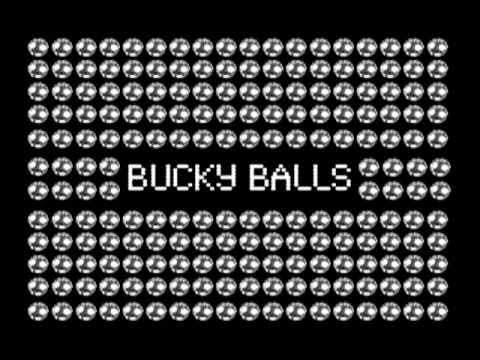 A fullerene or buckyball is any molecule composed entirely of carbon, however this form can also take other shapes like ellipsoid, or tube. Spherical fullerenes are also called buckyballs, and cylindrical ones are called carbon nanotubes or buckytubes.
Other forms of fullerenes includes C70, C76 and C84. These molecules are found in nature and hidden in soot and formed by lightning discharges in the atmosphere. Fullerenes was also discovered in a family of minerals known as Shungites and just this year it was also discovered in space.
So, why bother with buckyballs? What is the importance of buckyball and why Google Doodle even bother to put it?
With the discover of fullereness through the C60 buckyball it expanded the known carbons. Both buckyballs and buckytubes had always been the subject of extensive research since their unique chemisty provided various practical technological applications, especially in materials science, electronics, and nanotechnology.
To receive updates from WWNN.co.uk directly to your e-mail, you can subscribe to us for free by
entering your e-mail address here
and confirming your subscription by clicking the link that will be sent to your e-mail address.
Topics: buckyball, Google, Google Doodle, Science