Google Logo September 7, 2010 – The HTML5 Balls Video
Google Logo September 7, 2010 – The HTML5 Balls – So everyone was puzzled as to why some sees a weird Google Logo that's composed of a bunch of balls that disintegrates and acts weird when you point your mouse at it. The balls then re-arrange itself and forms the Google logo once again after a couple of seconds.
Some sees the said HTML5 balls but most of us including me did not manage to see the astonishing disintegrating balls on Google Doodle. I am also wondering what is the significance of the HTML5 balls? Does it mean that Google will not be utilizing HTML5 in its search engine and create a web standard of using HTML5? Well we never know.
Now here is a video of the Google Logo for September 7, 2010 which they said is made out of HTML5. For those who have seen the said Google Doodle please share with us your comments.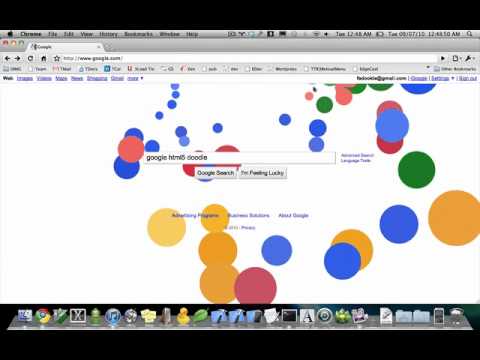 To receive updates from WWNN.co.uk directly to your e-mail, you can subscribe to us for free by
entering your e-mail address here
and confirming your subscription by clicking the link that will be sent to your e-mail address.
Topics: Google, Google Doodle, HTML5
Latest Headlines
In The News
Two great fighters are expected to
Following the decline in sales for
The NFL Super Bowl is one
Super Bowl XLV has been the
The recently concluded NFC championship which