Miss Universe 2010 is Jimena Navarrete of Mexico
Miss Universe 2010 Highlights Results – The long awaited results for the Miss Universe 2010 had been revealed during the coronation night, Monday, August 23 at the Mandalay Bay in Las Vegas, Nevada. On that night Miss Mexico, Jimena Navarrete stand triumphant over the 82 other contestants from around the world.
The top five beauties in the 2010 Miss Universe Pageant were Yendi Philipps (Miss Jamaica), Jenista Campbell (Miss Austrailia), Anna Poslavska (Miss Ukraine), and Venus Raj (Miss Philippines). Venus Raj was a favorite to win but many says that her answer to the Question and Answer may have caused her the crown.
"Venus forgot to share the 'mistake'; it could have won her the Crown. Isn't it a mistake that she did not immediately work on d correction of d entry on her birth certificate? She was stripped of the Ms Phils crown b4 & it was because of that negligence. Later, she managed to regain the Ms. Phils Crown out of sheer determination. Now, isn't that the BEST answer that could have easily handed her the Ms. Universe crown?," says Mei Velas Suarin, a PR consultant and beauty enthusiast in her Facebook account.
For the minor awards, the Miss Congeniality Universe Award was given to Miss Australia Jesinta Campbell; Miss Photogenic and Best in National Costume was given to Miss Thailand Fonthip Watcharatrakul.
Miss Universe 2010, Jimena Navarrete was was previously crowned Nuestra Belleza Jalisco in Guadalajara, Jalisco, on July 16, 2009, and Nuestra Belleza México on September 20, 2009, in Mérida, Yucatán.
The 23 year old Mexican beauty was born and raised in Guadalajara. She was a nutritionist and a known health conscious woman. Jimena Navarrete is the second consecutive winner of Miss Mexico from Jalisco, following Karla Carrillo. (see more photos of Miss Universe 2010 Jimena Navarrete HERE.)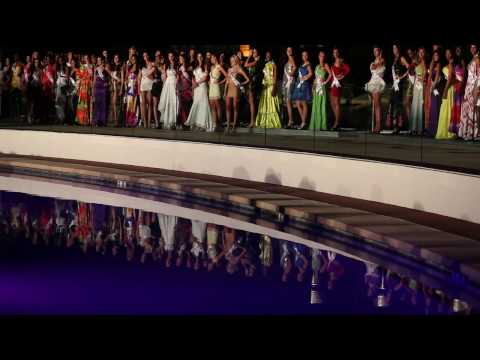 To receive updates from WWNN.co.uk directly to your e-mail, you can subscribe to us for free by
entering your e-mail address here
and confirming your subscription by clicking the link that will be sent to your e-mail address.
Topics: Miss Mexico, Miss Universe, Miss Universe 2010, United States