Pink Accident at Nuremberg Caught on Video
Watch Pink Accident Video and How It Happened – The famous singer Pink had an accident Thursday during her live concert at Nurnberg, Germany. Pink fall of a harness which is suppose to carry her to the audience, in fact she was barely in it.
After about two minutes of the fall, Pink emerged and went back on stage. The singer was shocked of the incident. She was in her last song for the concert performing the song "So What."
The Pink accident video will show Pink's backup dancers assisting her to the strap and then when she was send off the strap suddenly collapsed and Pink fell from it with a bang.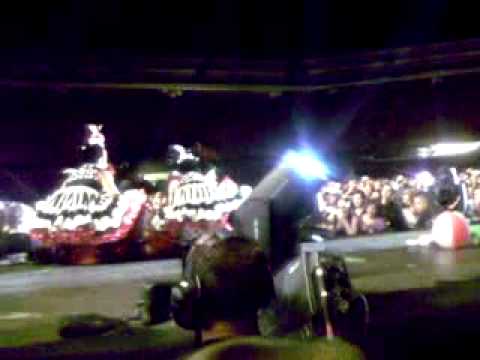 "So I'm not sure but possibly I broke something. I'm not sure if going to be able to do the last song but thank you for coming. Thank you for always being supportive," says Pink when she went up back to the stage. The concert was briefly ended and she was rushed to the hospital.
After accident shown the Pink accident video, while riding the ambulance Pink still manage to post a Tweet to her fans, "To all my nurnberg fans- I am so so so sorry to end the show that way. I am embarrassed and very sorry. I'm in ambulance now but I will b fine. Didn't get clipped in2 harness correctly, drug me off stage, fell in2 barricade. Getting xrays. I hope it at least looked cool!!!"
Later on, as soon as she was found to be okey and can perform once again, Pink tweeted again about how she feels, "Ok all my lovers out there- nothings broken, no fluid in the lungs, just seriously sore. I made that barricade my b*tch!!!! Thanx nurnberg."
To receive updates from WWNN.co.uk directly to your e-mail, you can subscribe to us for free by
entering your e-mail address here
and confirming your subscription by clicking the link that will be sent to your e-mail address.