Ramadan 2010: Taraweeh Prayers Night 12
Ramadan 2010: Taraveeh/Taraweeh Prayers Night 12 – The 11th day of the Muslim worldwide fasting known as Ramadan is approaching an end. AT the end of the day Muslims might recite a Ramadan extra prayer known as Taraveeh prayers or Taraweeh prayers.
Taraweeh payers vary from 8 rakat (unit of prayer) to 20 rakat with a few minutes break after every 4 rakat for chanting and extolling the Majesty of Allah.
Besides the spiritual benefit of reciting Taraweeh prayers we would like to share a medical finding by Dr. Ibrahim B. Syed, Ph.D regarding the medical benefits of Taraweeh prayers.
After Iftar (breaking of fast) the blood glucose level continues to rise from the food ingested. Just before the Iftar meals, the blood glucose and insulin levels are at their lowest level. After an hour or so after the Iftar meal, the blood glucose begins to rise and also plasma insulin. Liver and the muscles take up the circulating glucose. The blood sugar reaches high levels in an hour or two and the benefits of Taraweeh prayers come into effect. The circulating glucose is metabolised into carbon dioxide and water during the Taraweeh prayers.
Concluding, these prayers help in removing extra calories, improve
flexibility, coordination, reduce stress-related autonomic responses in healthy persons, and relieve anxiety and depression.
Here are our Ramadan 2010: Taraweeh Prayers Night 12, Ffirst 10 Rakaats led by Sheikh Saud Ash-Shuraim.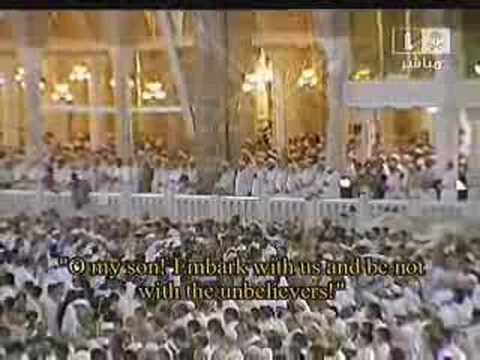 Makkah Taraweeh: Night 12: Next 6 Rakats led by Sheikh Abdullah Al-Juhany.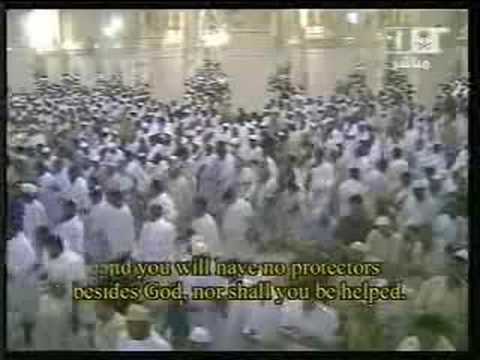 Makkah Taraweeh: Night 12: Last 4 Rakats led by Sheikh Adil al-Kalbani.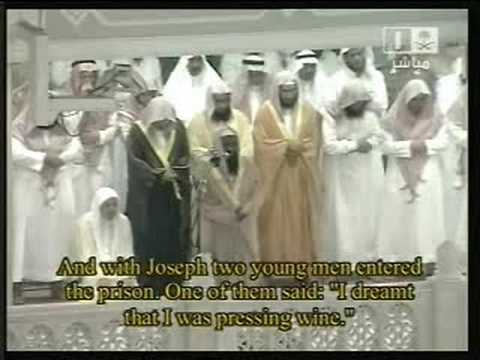 To receive updates from WWNN.co.uk directly to your e-mail, you can subscribe to us for free by
entering your e-mail address here
and confirming your subscription by clicking the link that will be sent to your e-mail address.
Topics: Muslim, Muslim prayers, Ramadan, Taraweeh Prayers