Ramadan 2010: Taraweeh Prayers Night 17
Ramadan 2010: Taraweeh Prayers Night 17 – Today ends the 16th day for the worldwide fasting for Muslim known as the Ramadan. Every night at 9:30pm Muslim are called to make an extra prayer known as Taraweeh Prayers.
Here is a brief backgrounder on Taraweeh Prayers and the method they are recited:
The word taraweeh comes from an Arabic word which means to rest and relax. The prayer can be very long (well over an hour), during which one stands upright to read from the Qur'an and performs many cycles of movement (standing, bowing, prostrating, sitting). After each four cycles, one sits for a brief period of rest before continuing — this is where the name taraweeh ("rest prayer") comes from.

During the standing portions of the prayer, long sections of the Qur'an are read. The Qur'an is divided into equal parts (called juz) for the purpose of reading sections of equal length during each of the Ramadan nights. Thus, 1/30 of the Qur'an is read on successive evenings, so that by the end of the month the entire Qur'an has been completed.

It is recommended that Muslims attend the taraweeh prayers in the mosque (after 'isha, the last evening prayer), to pray in congregation. This is true for both men and women. However, one may also perform the prayers individually at home. These prayers are voluntary, but are strongly recommended and widely practiced.
Now here are the Taraweeh Prayers for Night 17 frst 4 Rakats led by Sheikh 'Adil Al-Kalbani.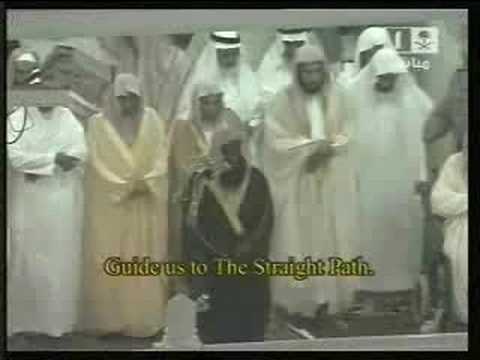 Makkah Taraweeh, Night 17: Next 6 Rakats led by Sheikh Mahir Al-Muayqali.

Makkah Taraweeh, Night 17: Last 10 Rakats led by Sheikh 'AbdulRahman As-Sudais.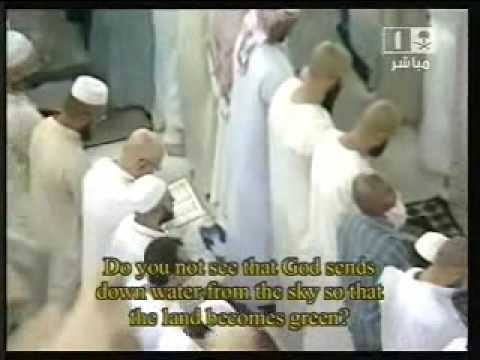 To receive updates from WWNN.co.uk directly to your e-mail, you can subscribe to us for free by
entering your e-mail address here
and confirming your subscription by clicking the link that will be sent to your e-mail address.
Topics: Muslim, Muslim prayers, Ramadan, Taraweeh Prayers