Ramadan 2010: Taraweeh Prayers Night 19
Ramadan 2010: Taraweeh Prayers Night 19 – Today ends the 18t day of the worldwide Muslim fasting of Ramada. The 19th night of the Ramadan Taraweeh Prayers will also be recited at about 9:00pm local time.
There prayers are additional prayers recited by Muslim during the time of Ramadan. Below is an instruction on how to pray the Taraweeh according to "Learn to Pray":
As for the 'how to' for Taraweeh prayer, it firstly needs to be understood that the prayer is a sunnah action, which although strongly suggested is not compulsory. Bearing this in mind, the difference in opinion about the number of rak'ahs to be offered can be understood. It is the practice of some to perform 20 rak'ahs of Taraweeh, while others rely on a hadith in which Bibi Aisha is reported as stating that the Prophet would not perform more than 11 or 13 (including Witr) rak'ahs of night worship on any given day.
Now let us proceed to the Taraweeh Prayers for Night 19. Here are the first 4 Rakats led by Sheikh Adil Al-Kalbani.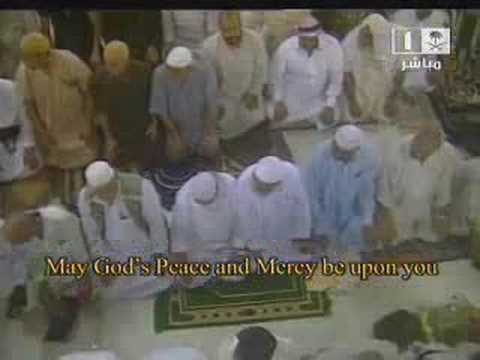 Makkah Taraweeh, Night 19: Next 6 Rakats led by Sheikh Mahir Al-Muayqali.

Makkah Taraweeh, Night 19: Last 10 Rakats led by Sheikh AbdulRahman As-Sudais.

To receive updates from WWNN.co.uk directly to your e-mail, you can subscribe to us for free by
entering your e-mail address here
and confirming your subscription by clicking the link that will be sent to your e-mail address.
Topics: Muslim, Muslim prayers, Ramadan, Taraweeh Prayers
Latest Headlines
In The News
Two great fighters are expected to
Following the decline in sales for
The NFL Super Bowl is one
Super Bowl XLV has been the
The recently concluded NFC championship which