Ramadan 2010: Taraweeh Prayers Night 24
Ramadan 2010: Taraweeh Prayers Night 24 – Today the 23rd day of the Muslim worldwide fasting known as Ramadan is being held and later tonight at 9:00pm Muslims will congregate for the Ramadan special prayer known as Taraweeh prayers. It is the 24th night of the Taraweeh prayer which started August 10, a day before the official start of Ramadan 2010.
Taraweeh comes from an Arabic word which means to rest and relax. Taraweeh prayers last for over an hour and Muslims are required to stands upright to read from the Qur'an and performs many cycles of movement (standing, bowing, prostrating, sitting). After each four cycles, one sits for a brief period of rest before continuing — this is where the name taraweeh ("rest prayer") comes from.
During the Taraweeh prayers 1/30 of the Qur'an is read on successive evenings and by the end of the month the entire Qur'an has been completed. The Qur'an is divided into equal parts called juz and is also used for the purpose of reading sections of equal length during each of the Ramadan nights.
Here are the Taraweeh prayers for Night 24. Let us begin with the first 10 Rakaats led by Sheikh Kalbani.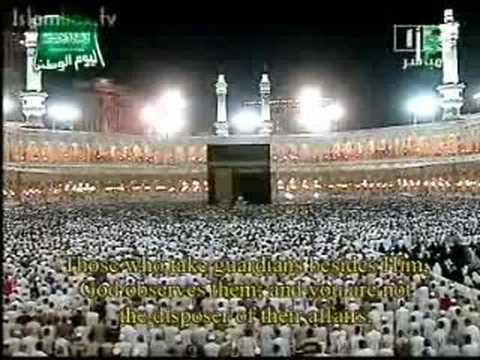 Makkah Taraweeh Night 24, Last 10 Rakaats led by Sheikh Juhany.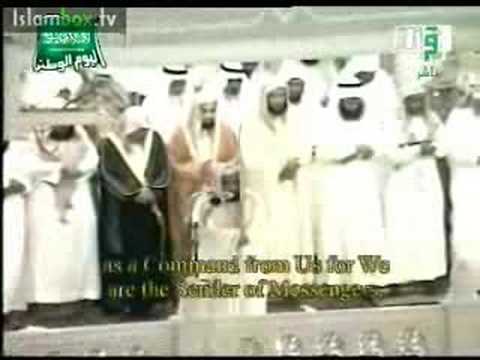 To receive updates from WWNN.co.uk directly to your e-mail, you can subscribe to us for free by
entering your e-mail address here
and confirming your subscription by clicking the link that will be sent to your e-mail address.
Topics: Muslim, Muslim prayers, Ramadan, Taraweeh Prayers
Latest Headlines
In The News
Two great fighters are expected to
Following the decline in sales for
The NFL Super Bowl is one
Super Bowl XLV has been the
The recently concluded NFC championship which