The Expendables Movie Review – A 101 percent action packed movie which brings together the greatest action stars. You have action veterans Sylvester Stallone, Arnold Schwarzenegger, Bruce Willis, Dolph Lundgren, Mickey Rourke, and Jet Li; plus you have new age action stars like Jason Statham, Terry Crews, Randy Couture, and Steve Austin.
The movie is full of blood and gore and lots of fighting and explosions. You will surely remain glued to your seats till the every end and gasping at the amount of action and killing the movie has.
Though, "The Expendables" is a far match against Ninja Assassin and other Japanese-made hardcore action movies, this is the first American Hollywood film that shows a seeming hardcore action.
The Expendables is not only action though for it has a crisp comedy and fun side to it. The dialogue of the characters are at point very hilarious. Two of the dialogues I remember are one from the scene between Sylvester Stallone, Arnold Schwarzenegger, and Bruce Willis and another between Jet Li and Stallone.
"Never mind him, he wants to be President," says Stallone when Schwarzenegger refused the job in Vilena, South America.
Then there is the dialogue where Jet Li is trying to justify a raise in pay because he thinks he works harder because he is smaller. Then, when Lundgren tries to chase them and kill them, Stallone asks Jet Li to go to the back of the car and shoot the enemies. Stallone reasons out that he needs to do that because he is small.
For those who are seeking an intelligent and a movie with depth, well you will be frustrated with The Expendables. The plot of this movie is very typical and I would say shallow. It fails to even stir someones imagination and the love story also fails to excite the audience.
Do not expect awesome storyline and dialogue from The Expendables since this movie is probably done just to give us a taste of all the action starts packed in one movie doing what action stars do.
The musical score for The Expendables is also great and it fits every sequence. It is like you are being driven inside the movie in every music played on the action-packed scenes.
I do recommend this movie since it is one action act that someone should not miss.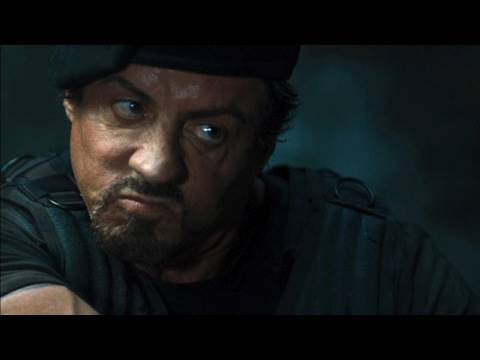 To receive updates from WWNN.co.uk directly to your e-mail, you can subscribe to us for free by
entering your e-mail address here
and confirming your subscription by clicking the link that will be sent to your e-mail address.
Topics: 2010 Movies, Arnold Schwarzenegger, Bruce Willis, Dolph Lundgren, Jason Statham, Jet Li, Mickey Rourke, Randy Couture, Steve Austin, Sylvester Stallone, Terry Crews, The Expendables