The Logic Behind Michael Grimm as America's Got Talent 2010 Winner
The Logic Behind Michael Grimm a America's Got Talent 2010 Winner – Another singer won American Idol, I mean America's Got Talent. This time the winner is Michael Grimm, he performed "When a Man Loves a Woman." The song encompasses what he feels and what happened to them during Hurricane Katrina.
Michael Grimm is indeed a good singer and he deserves to win but why all the singers? As one observer points it out that America's Got Talent is turning out to be another version of American Idol.
Could it be the American voters? The voters choice is definitely the deciding factor here. Grimm has the looks and the voice and technically there are more woman voters in TV show voting than there are those who are men.
Michael Grimm received $1,000,000 in prize from America's Got Talent 2010. The second places for America's Got Talent season 5 is the 10-year old opera singer, Jackie Evancho. Evancho performed a cathedral song to the tune of "Ave Maria" wearing a white dress.
Fighting Gravity came on the third place. The last placer on the Finals night was Prince Poppycock. Poppycock even received a buzz from Piers Morgan. Morgan told Poppycock that he was not amused with his performance that night.
So do you think the voters preference made Michael Grimm win? Does his looks and voice really enchant the voting public?
Meanwhile let us watch once again the America's Got Talent finals performance.
Michael Grimm – America's Got Talent 2010 Winner
Jackie Evancho – America's Got Talent 2010 2nd Place
Fighting Gravity – America's Got Talent 2010 3rd Place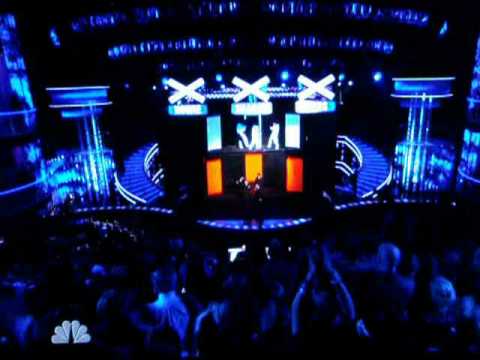 Prince Poppycock – America's Got Talent 2010 4th Place
To receive updates from WWNN.co.uk directly to your e-mail, you can subscribe to us for free by
entering your e-mail address here
and confirming your subscription by clicking the link that will be sent to your e-mail address.
Topics: America's Got Talent, Michael Grimm, reality shows, TV Shows