Thor Trailer Revealed at Comic Con
The latest Thor Trailer had been unveiled at the San Diego Comic Con, however since June a Thor trailer had been uploaded in YouTube which seems to be the real trailer leaked online.
Thor seems to be the latest in the movie of The Avengers series which will also include Iron Man and Hulk and others. The movie will be released in May 2011 in time for the Summer Box Office.
The San Diego Comic Con shows promotional photos of the more elaborate and intricate costumes that will be used in the Thor movie. An extended Thor Trailer in 3D was also shown and our representative at Comic Con was impressed.
Chris Hemsworth will be playing the role of Thor, Anthony Hopkins plays as Odin, Tom Hiddleston as Loki, and Natalie Portman as Jane Fooster.
The Destroyer also made an appearance during the 3D Thor Trailer. The Destroyer is an enchanted armor forged by Odin. Thor will have to fight against the Destroyer in the upcoming movie.
Below is the Thor Trailer which we manage to find in YouTube. Enjoy!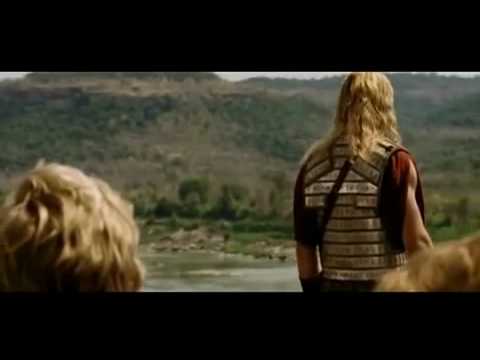 To receive updates from WWNN.co.uk directly to your e-mail, you can subscribe to us for free by
entering your e-mail address here
and confirming your subscription by clicking the link that will be sent to your e-mail address.
Latest Headlines
In The News
Two great fighters are expected to
Following the decline in sales for
The NFL Super Bowl is one
Super Bowl XLV has been the
The recently concluded NFC championship which