YouTube 1 Day: YouTube Today is Life In A Day
Life In A Day Begins – YouTube's promotional YouTube 3 Days, YouTube 2 Days and YouTube 1 Day finally commence at the strike of 12 midnight today on the Eastern Hemisphere. Countries in Asia, and parts of Europe can begin filming their day, remember DO NOT EDIT IT just make it ready for submission to Life In A Day channel on YouTube.
Life In A Day is a film by Kevin McDonald in partnership with YouTube, LG and the Sundance Institute plus with Ridley Scott who executive produced the film.
Beginning today and in the next 24 to 48 hours at the strike of 12:01a, you will have 24 hours to capture a glimpse of your life on camera. The most compelling and distinctive footage will then be edited into the experimental documentary film, Life In A Day.
Life In A Day will premier at the Sundance Film Festival in January 2011. YouTube will also make the film available on YouTube for free and for everyone to see.
So what are you waiting for? Prepare your cameras and start filming.
Before you do that though here is Joe Walker, a master Film Editor charged with editing Life In A Day. He will give us some reminders and tips on how to do the filming of our videos. Take it on Joe!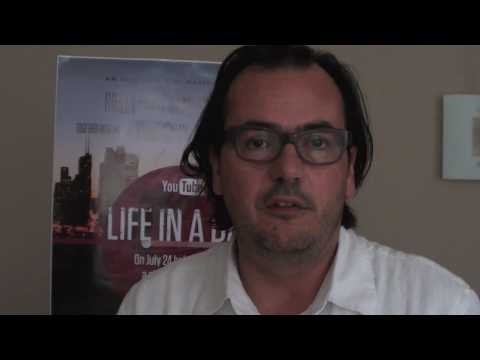 For more information and FAQs please do visit http://www.youtube.com/lifeinaday
To receive updates from WWNN.co.uk directly to your e-mail, you can subscribe to us for free by
entering your e-mail address here
and confirming your subscription by clicking the link that will be sent to your e-mail address.
Topics: documentary, Kevin McDonald, LG, Life In A Day, movies, Sundance Film Festival, Sundance Institute, YouTube