YouTube 3 Days is Life in A Day Documentary Movie
Be Part of Life in A Day – YouTube 3 Days which is now on the top of search engine is actually an experimental movie, "Life In A Day." It's an experimental documentary led and produced by Ridley Scott, directed by Kevin Macdonald and YouTube is an official video partner.
Life In A Day is also a historic global experiment which aims to create the world's largest user-generated feature film. It will be a documentary shot in a single day, by everyone who will be sending their videos on YouTube.
The notice of this event on July 24, 2010 started yesterday hence the notion YouTube 3 Days, which is actually a countdown to the day when uploading of videos for Life In A Day begins.
So if you want to be part of this historic global event here is what you have to do. Grab your camera on July 24 and you have 24 hours to capture a glimpse of your life on camera. The most compelling and distinctive videos from around the world will be edited into an experimental documentary film which will be shown at the Sundance Film Festival.
So on July 24, the YouTube 3 Days will be your key for your life to be part of this documentary. All you have to do is find that moment or moments that make up your day, or the day of someone you know.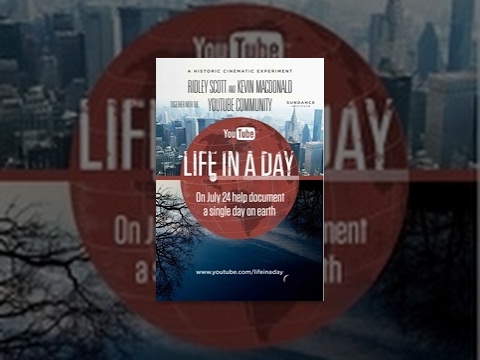 For more information on how to be part of Life In A Day (YouTube 3 Days, in fact it is now close to YouTube 1 Day) visit this link http://www.youtube.com/lifeinaday.
Well I might be sending my video too…
So there you go folks for the real story behind YouTube 3 Days.
To receive updates from WWNN.co.uk directly to your e-mail, you can subscribe to us for free by
entering your e-mail address here
and confirming your subscription by clicking the link that will be sent to your e-mail address.
Topics: documentary, LG, Life In A Day, movies, Sundance Film Festival, YouTube